Posted on September 10th, 2020
Youth Leadership Webinar Series
Over the next several months, the National Empowerment Center will be offering several webinars on approaches to youth leadership in peer-run organizations. 
Our first webinar in the series is scheduled for Wednesday, September 30th, at 4:30pm Eastern.
Wednesday, September 30th, 2020
4:00 – 6:30 pm ET
Revolutionizing Young Adult Peer Support: Empowerment, Advocacy, & Leadership
This presentation will discuss the components of Young Adult Peer Support as they currently exist and efforts to revolutionize the work. Topics that will be discussed include understanding how to connect to young adults as a social class, how to promote and foster leadership among young adults, and how to properly advocate with youth and young adults.
Presented By: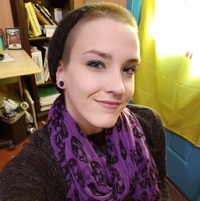 Shayn McDonald, Young Adult Advocacy Coordinator, Kiva Centers
Shayn is a Certified Peer Specialist who has been a part of the Zia Young Adult Access Center team since August of 2018. Their passion lies in expanding awareness around the diversity of human experiences and believes that every person is deserving of community and self-determined support. Their lived experience within the mental health system motivates them to continue supporting people actively going through it. They are an advocate for young adult and queer communities, and actively seek to highlight and address the impact of trauma and systemic oppression with the intention of creating greater change. Shayn has given presentations at high schools, colleges, provider agencies, and conferences in multiple states.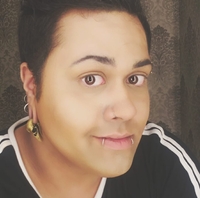 Vesper Moore, Senior Director of Organizational Equity and Young Adult Supports, Kiva Centers 
Vesper Moore, the Senior Director of Organizational Equity and Young Adult Supports, has been integral in creating a community grounded in the idea that young adults are a social class of people. Vesper is an activist, trainer, and writer. They have been a part of the Kiva Centers for several years. Vesper has been the recipient of many awards in relation to social justice and diversity and has been the keynote speaker at several international conferences. Vesper as an instructor has taught at various universities, organizations and community spaces in Massachusetts. They have been at the forefront of legislative reform in regard to shifting the societal paradigm from "mental health" to natural human experience. Vesper as a survivor concentrates on building social movements and public knowledge to create system and policy change. Vesper enjoys late 80s and early 90s goth fashion, music, and film.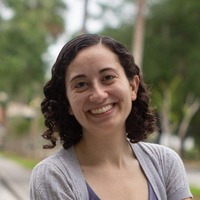 Moderator: Shira Collings
Youth Coordinator, National Empowerment Center